Ensuring you are
STORM READY
Whenever bad weather strikes, we have our customers covered with backup power.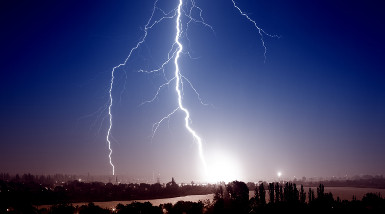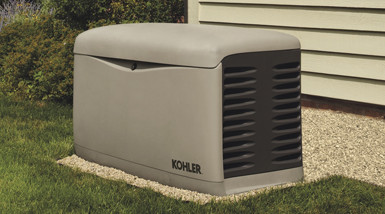 Backup power at the ready
Generators are a great way to ensure you can keep the lights when mother nature doesn't cooperate. Home generators can range in size depending on your needs. On the small end, a homeowner can run their refrigerator and lighting. On the larger scale, the owner will never know the power went out. And there are many steps in between.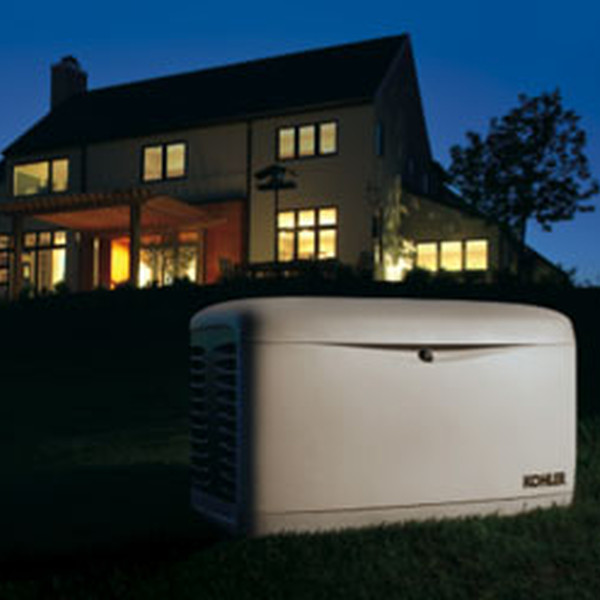 Partial List of Completed Projects
Jubilee Circle, Aberdeen
14KW Natural Gas
Prospect Avenue, Little Silver
20KW Natural Gas
Bellevue Avenue, Rumson
20KW Natural Gas
Gordons Road, Robbinsville
20KW Natural Gas
Hillcrest Road, Holmdel
20KW Propane
Opposum Road, Skillman
20KW Natural Gas
Navesink River Road, Navesink
20KW Natural Gas
Sheraton Lane, Rumson
30A Manual Transfer Switch (MTS)
Wardell Drive, Rumson
30A Manual Transfer Switch (MTS)
Spring Valley Drive, Holmdel
30A Manual Transfer Switch (MTS)
Willow Drive, Little Silver
30A Manual Transfer Switch (MTS)
Tips for planning your generator project
Picture that the power has gone out.
Make a list of items you wish you had available during this time
Prioritize your list
Most customers will have the Refrigerator or any Freezers at the top of the list. Second may come their heating system. Third may be entertainment ability; including a TV, cable box, wireless router, etc.
Contact your township Building Department
Find out what the local requirements are for a generator. This can include the following:

Allowable location on your property; Is a survey required?
Minimum distance from the generator to a neighbor
Sound attenuation requirements.

Meet with an EDC representative
We will discuss the sizing requirements based on your list
We are happy to provide you with a free estimate
Please tell us the details of your job. One of our service representatives will get back to you with your free estimate.
Janet

from

Matawan

Says…

"When you are in trouble it is not always possible to get service as quickly as you would like, however EDC was able to accomplish just that and I couldn't be more pleased. My air conditioning was back up and running quickly, efficiently, and affordably. I will recommend you to everyone."

Rick

from

Highlands

Says…

"I was totally satisfied with EDC Electrical due to they came on time when they said they would. They had all the proper equipment to update and install a transfer box for my generator. The service tech took the time to explain to me in detail how to setup and maintain my new generator. The price was within the quoted price for the work and they were very professional."

Marie

from

Aberdeen

Says…

"I lived through Hurricane Sandy, and when I moved here two years ago, I said I was going to get a whole-house generator. EDC Electric installed a 14 KW Kohler Generator. I cannot say enough about Michael Pingitore, his staff, his installers, and his company in general. I have always been afraid of the dark; now I do not have to worry any longer. Thank you, EDC Electric, and Michael!"

Linda

from

Spring Lake

Says…

"I wanted to let you know that I just returned from my shore property in Spring Lake where you have recently completed a job. I am so pleased by how quickly you came over, got me an estimate and returned to do the work. As a person who owns a second property, I cannot always be there while work is ongoing. I am very pleased to let you know that the job was completed quickly and cleanly, and receiving an emailed photo of my final product on the day of completion was a really nice touch."

Ellen

from

Red Bank

Says…

"EDC installed a ceiling fan and gave me a new electrical outlet in the kitchen. It was easy to make an appointment. They were on time and do nice work. They are fast and efficient. Anytime I use them I have a good experience with them."

Pete

from

Spring Lake

Says…

"EDC did a great job on electrical work after Sandy last year when it was difficult to get anyone to respond. The job was done consistent with the estimate and in a timely manner. We are looking to do additional work this year and will call EDC."