EDC modernizes and expands
New Jersey Schools
Over the years we have completed many successful projects throughout the state of New Jersey.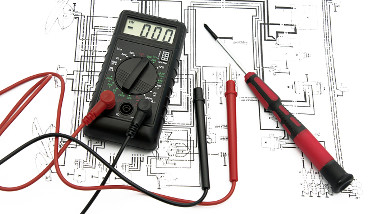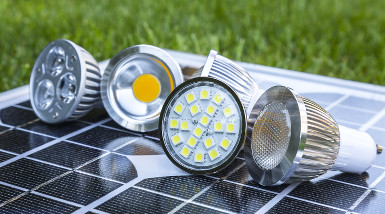 projects of all sizes and complexities
Starting from bathroom renovations, through the addition of HVAC systems in older schools, to new out of the ground structures of learning; we have successfully incorporated our knowledge and skill in them all. We are very proud of this feat and look forward to future projects to enhance New Jersey's students' abilities and protect the environment.
Partial List of Completed Projects
Keansburg High School
Science labs and Main office renovation
Sayerville Center For Lifelong Learning
Sayerville, NJ (LEED Platinum)
Neptune Schools
Bathroom Remodel
Highland Park High School

Bogota High School

Tenefly High School

Tuckerton Elementary School

Manchester High School

Monmouth Regional High School

Pinelands Regional High School

Rumson Fair Haven High School

Brookdale Community College

LEED Platinum Project
Middlesex Regional ESC Center for Life Long Learning
August, 2011
EDC was accredited with our participation in the completion of the LEED Platinum certified Middlesex Regional ESC Center for Life Long Learning. The project required extensive planning amongst all trades as well as coordination with product vendors for the successful completion. EDC's undertaking and implementation of the project included the following aspects to help attain the certification:
Light harvesting systems for classroom lighting
This automatically dims the lights according to the ambient natural lighting in the room at any time.
Tie-ins for the Building Management System (BMS)
This system keeps all systems under one control for better symbiotic efficiency.
Geothermal HVAC
The school implemented zoned geothermal HVAC which required the wiring of many zone pumps throughout the school facility.
Indoor pool filtration
Special high efficiency pumps were utilized and wired to the pool system to improve efficiency while reducing chemical usage for filtration.
Solar panels
EDC installed and wired a 99KW solar system to the roof of the school. This helps reduce the demand on the area power grid and provides clean energy to the school.
Janet

from

Matawan

Says…

"When you are in trouble it is not always possible to get service as quickly as you would like, however EDC was able to accomplish just that and I couldn't be more pleased. My air conditioning was back up and running quickly, efficiently, and affordably. I will recommend you to everyone."

Rick

from

Highlands

Says…

"I was totally satisfied with EDC Electrical due to they came on time when they said they would. They had all the proper equipment to update and install a transfer box for my generator. The service tech took the time to explain to me in detail how to setup and maintain my new generator. The price was within the quoted price for the work and they were very professional."

Marie

from

Aberdeen

Says…

"I lived through Hurricane Sandy, and when I moved here two years ago, I said I was going to get a whole-house generator. EDC Electric installed a 14 KW Kohler Generator. I cannot say enough about Michael Pingitore, his staff, his installers, and his company in general. I have always been afraid of the dark; now I do not have to worry any longer. Thank you, EDC Electric, and Michael!"

Linda

from

Spring Lake

Says…

"I wanted to let you know that I just returned from my shore property in Spring Lake where you have recently completed a job. I am so pleased by how quickly you came over, got me an estimate and returned to do the work. As a person who owns a second property, I cannot always be there while work is ongoing. I am very pleased to let you know that the job was completed quickly and cleanly, and receiving an emailed photo of my final product on the day of completion was a really nice touch."

Ellen

from

Red Bank

Says…

"EDC installed a ceiling fan and gave me a new electrical outlet in the kitchen. It was easy to make an appointment. They were on time and do nice work. They are fast and efficient. Anytime I use them I have a good experience with them."

Pete

from

Spring Lake

Says…

"EDC did a great job on electrical work after Sandy last year when it was difficult to get anyone to respond. The job was done consistent with the estimate and in a timely manner. We are looking to do additional work this year and will call EDC."